Sections
Left Column
Text Area
Eco-MTPC
Driving Sustainable Campus Printing and Production
In addition to Forest Stewardship CouncilTM (FSCTM) Chain of Custody certification, MTPC's eco-initiatives include:
Adoption of green printing consumables (soy-based ink and recycled paper as default materials)
Use of printing equipment that conforms with the most up-to-date environmental standards
Advocacy for print-on-demand to lessen the wastage often involved in estimated print runs   
Proposing paperless communication and promotional media such as websites, mobile apps, eBooks, digital signage, and reusable storage to replace tapes, CDs and DVDs
Exploration of green options, such as FSCTM-certified paper banners and backdrops for events and carbon neutral printing.
Right Column
Image
Image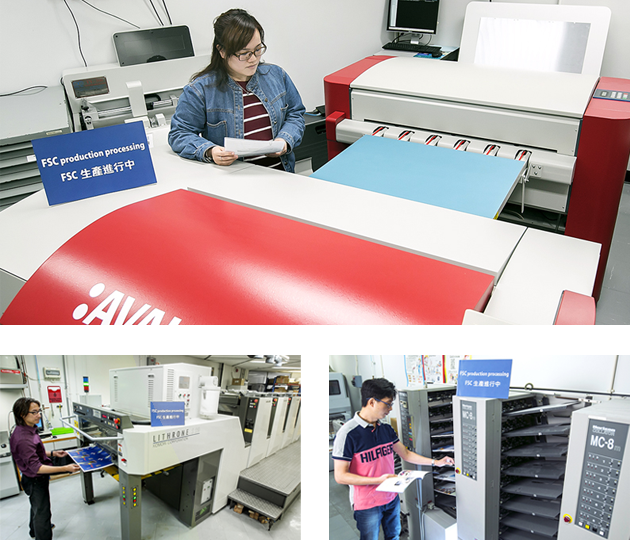 Image
Image
Text Area
While encouraging paperless communication through digital media, MTPC is promoting FSCTM printing for teaching and learning materials, University stationery, information, publications and research papers. Adopting FSCTM will minimize our impact on the environment and help build HKUST as a role model in sustainable printing in Hong Kong's higher education.